A holloway is a hidden path, sunk over time by the slow erosion of foot and wheel on soft rock, with trees often growing into a canopy above, forming a dark artery along long-used and often forgotten routes. Robert Macfarlane has just co-written a little book on these paths with the artist Stanley Donwood and the writer Dan  Richards. In part, this is a homage to the late Roger Deakin with whom Macfarlane first walked these paths.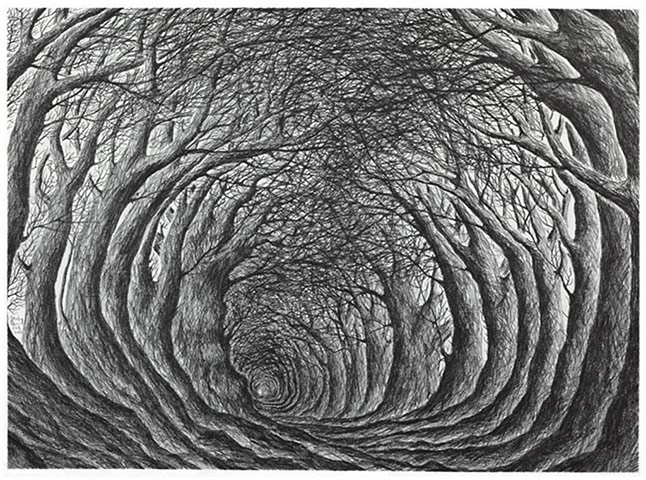 Today, on the way back from visiting a friend, he recommended that I cycle on a path along an old railway line that I knew in part, but did not realise how close it came to home. It is an urban holloway - a path often canopied by trees, tracing the line of another mode of transport from another time, hidden to those who stick to the busy thoroughfares of the city of Edinburgh; an enclosed, safe route with few distracting side roads or options for branching off, slowly climbing a hill that, to the motorist, requires a shorter but very steep climb.
It is wonderful to see a city from the back. Views that are normally only glimpsed in passing become the new waymarkers and new proximities are revealed. It was a revelation to me and I look forward to letting this web of arteries show me more of a place I thought I knew.