On the Radio 4 phone-in, Any Answers?, on Saturday, I heard one commentator, speaking about Egypt, say the following: 'Egypt will never be a true democracy because the majority of the population belong to a religion that believes it is greater than the state'. As one given to contrariness, I always like to pick apart statements that are given as if they are self-evidently true. Of couse, I understand part of what the commentator means - it would be wrong for one religion to occupy the space that should be held open for all to participate equally in civil society and in political discourse. But there was an assumption behind the statement that the state is greater than any religion. If that was truly the contributor's view, I think it is a potentially dangerous one. Is 'the state', however that is understood, then greater than other entities or values as well? Is the state greater than humanity, greater than the planet, greater than human rights, greater than individual conscience? If we go down that route, we are preparing the ground for totalitarianism. The state is not an entity with ultimate value and it should not be allowed to claim more loyalty than our other, more fundamental, human commitments. There is the additional danger of slippage in this notion so that it becomes not only a question of loyalty to the state above all other loyalties, but loyalty to my state above all others.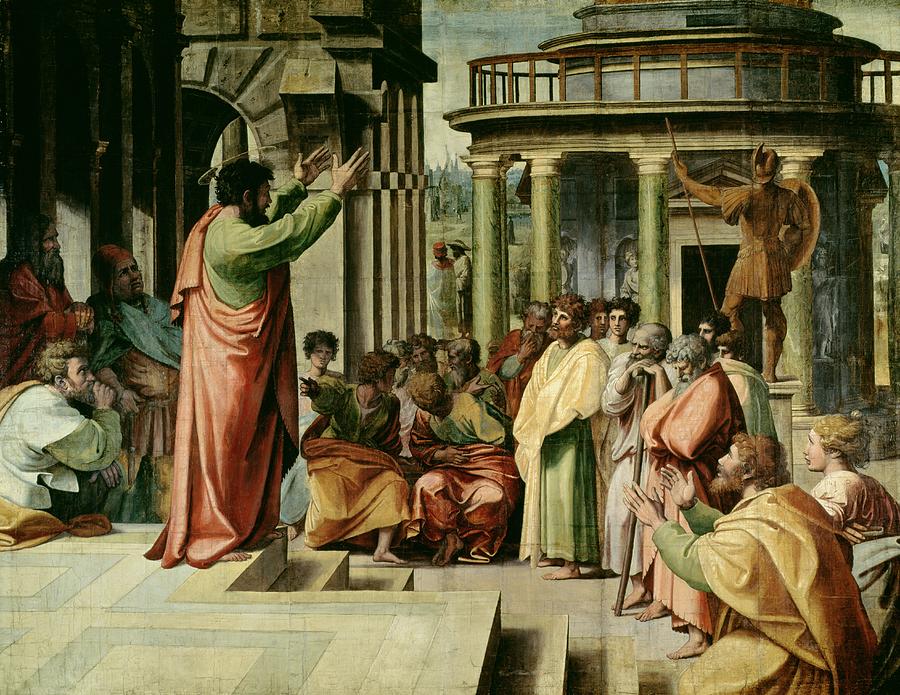 I am not usually given to apocalyptic thinking, and I don't want to overstate this concern, but I do think that there is a political idea at work in the background here that needs to be interrogated. The notion that religions have no place in the discourse of civil society is a fashionable one. There is the assumption that religions are not open to criticism (sometimes true), that they demand unreflective loyalty from their adherents (sometimes true, but not very often) and that they are fundamentally irrational (I reject this very strongly). The argument often moves from the quite reasonable position that no one religion should be given special privilege in a society to the more extreme position that no religious organisation has the right to participate in public debate.
What kind of society would we be inhabiting if we did not allow for a range of human values to be expressed in the public realm? And if religious values are at odds with a state that is behaving against widely held standards of mercy, compassion and humanity, should those who are loyal to those religious values not follow their conscience? I have never heard a religious person in this country express the view that atheists should be prohibited from speaking in the public sphere on the basis that their ideology is lacking in humanity but I have often heard a similar argument in the opposite direction. Democracy must have plurality to flourish and it does not have a genuine plurality if it excludes religious perspectives. We welcome, and should welcome, our writers, philosophers and artists as necessary contributers to public debate. If these writers, thinkers and artists are inspired and guided by their religious faith, they should be no less welcome in that space.