Thomas Merton wrote many letters to other writers. One of the most famous exchanges of letters he had was with Boris Pasternak, with whom he felt a very deep level of connection. The two writers only wrote three letters each to the other, but Merton at least found this communication to be among the most significant exchanges he had ever had. The language Merton uses to describe the level of mutual understanding he felt was powerful. In his journal, he says this:
Everything hangs on the possibility of such understanding which forms our interior bond that is the only basis of true peace and true community ... and my vocation is intimately bound up with this bond and this understaning for the sake of which I also have to be solitary. [October 12 1958 italics original]
This simple and human dialogue with Pasternak and a few others like him is to me worth thousands of sermons and radio speeches. It is to me the true Kingdom of God, which is so clearly, and evidently, "in the midst of us". [October 18 1958]
Merton also quips that the the Soviets and Americans were spending millions on communicating with outer space while failing to communicate with each other. These two writers were subverting that tragic failure.
In his letter to Pasternak ()ctober 23 1958) after he had read Dr Zhivago, Merton says more about the nature of this common understanding. He identifies Pasternak's Lara with a mythical figure he had met in a dream, and young Jewish girl called 'Proverb'. This figure is a representative person, standing for all humanity and manifesting the figure of Wisdom/Sophia who is by God's side at play in the act of creation. Merton singles out a passage in the book where Yurii listens in on a religious conversation between Lara and another woman. He describes this section as a 'calm center of whirlwind, the emptiness in which is truth, spoken in all its fullness, in quiet voice, by lamplight.' This language comes right from the heart of the Christian contemplative tradition.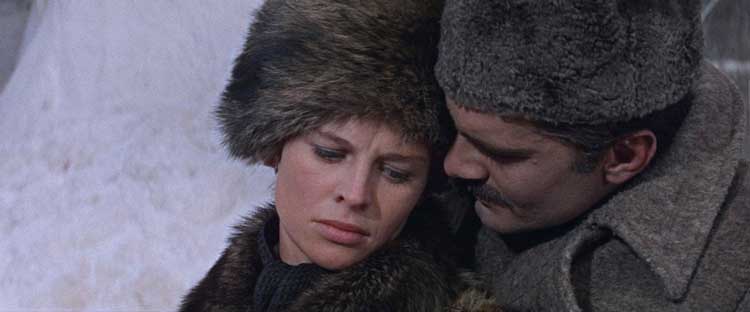 The affinity Merton felt with Pasternak was unashamedly spiritual. The level of truth and insight where he found a meeting place with this writer was about seeing into the heart of things, looking unflinchingly at truth and bearing with it patiently and creatively. Truth is there to be explored and the writer's vocation is to represent it back to us in ways that allow us to see new facets. I am sad that communication of this sort is rare (Merton thought it was inevitably exceptional) and even more sad that religious writers seem unwilling or unable to establish communication at this depth with others outside their traditions. The same can be said, of course, for non-religious writers. If we do not seek communion with one another across our limiting categories, will we ever find peace with one another?